What To Ask A Solar Installer Before Signing On The Dotted Line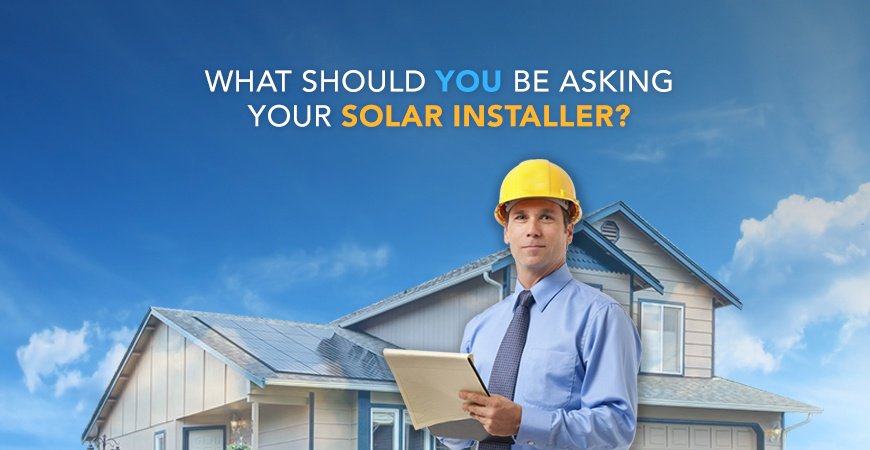 You're probably reading this wondering: "What on Earth makes a Solar Company A different from Solar Company B or C?! What makes one solar installation company better than another?" Not to worry – first, pat yourself on the back for getting multiple quotes!
In just a few minutes of your time, Solar.com's in-house engineers will help you design your ideal PV system according to your needs and preferences, and allow you to pick the best installation company to meet your goals.
When evaluating the solar companies who placed each of your top three bids on your Solar.com dashboard, as well as any other bids you might have gathered yourself, it's important to look at several factors while making your decision as to who to contract for your project. 
So What Questions Should You Be Asking Potential Solar Installers?
How many installations has the company completed?
How long has the company been in business?
What is the company's overall reputation – among your friends, neighbors, colleagues?
What does the company's online reputation tell you?
How long is the company's workmanship warranty?  (Note that most workmanship warranties from reputable companies range from 10-25 years.)
Does the company subcontract installation or any accessory work, such as the main electrical panel upgrade?
Does the company have experience installing in your area? In your municipality or building authority having jurisdiction (AHJ)? In your utility's service area? (Different building departments have slightly different codes, rules, and accepted best practices relating to residential solar installation – ask if your installer has experience in each of these areas in order to avoid potentially lengthy or costly delays.)
Does the installer have experience on my roof type? (Composite shingle, torch-down, EPDM, modified bitumen, rubber, clay tile, concrete tile, metal tile, stone-coated tile, standing seam metal, etc.?) (Are any special considerations necessary in dealing with my roof type?
Does the installer carry liability and workers compensation insurance? Are they licensed and in good standing with my state contractors licensing board
Will the company come out to my home before pulling permits to ensure the preliminary design will work out? Will they go over conduit runs, equipment placement, and confirm the scope of any accessory work such as trenching with me?
What are the payment terms? (A reputable company will give you a schedule of payments – money payable to the contractor upon successful completion of certain milestones of the project.)
Need some of these or more questions answered? Please click here to get started!